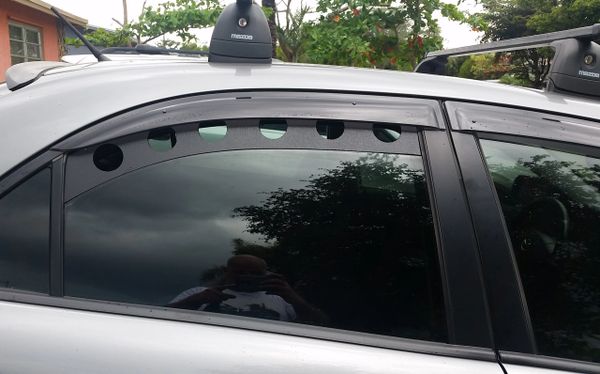 Mazdaspeed 6 Track Vent
These vents were inspired by the ones Cusco makes for the EVO 9 which are over $250. These types of vents are used by Cusco's professional rally racing team in the Asia Pacific Rally Championships and complies with the strict window regulations that are enforced. These vents keep debris out of the vehicle and at the same time provide sufficient ventilation to the driver.
They are also used on the 1/4 mile track where you have to raise your window once at the Tree.
All vents are made out of aluminum and come coated in black at no charge. If you want a raw aluminum finish please let us know.