1st gen Tacoma OG center console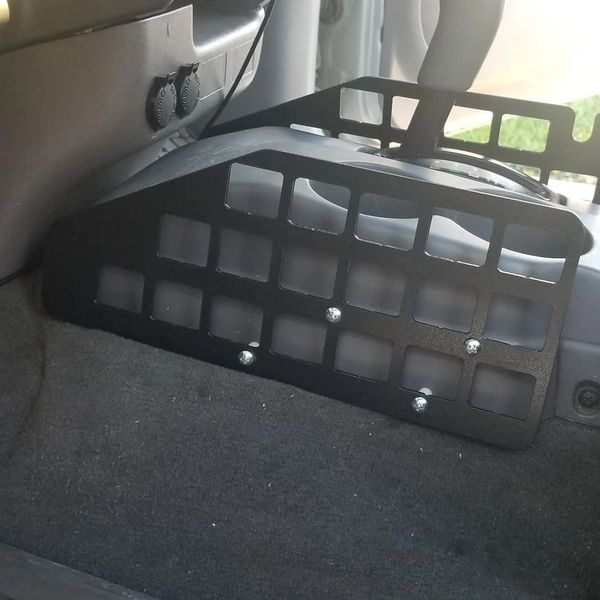 1st gen Tacoma OG center console
Everything is made to order!
The OG center console holds your common items like your your cel phone (slide behind molle), flashlight, lip-gloss, knife etc. You get 2 panels, one for the driver and passenger side.  The passenger side has 2 rows vs 3.

There is a built in notch for your cb mic.
To install, place panel against the plastic.  With a sharpie mark the holes.  Drill holes with a 1/8" bit. force the screws in so they create threads. Install panel with the spacers.  10 min install.