OG Ford Ranger Overhead, Milwaukee packout molle Rack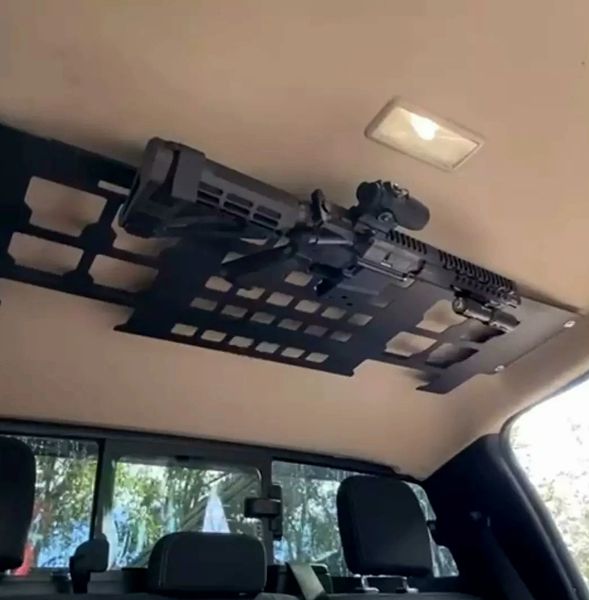 OG Ford Ranger Overhead, Milwaukee packout molle Rack
Another Og Original!  INSTRUCTIONS BELOW
The OG overhead molle rack allows you to hold molle bags or a Milwaukee packout case which is excellent for holding straps, gloves, Drings etc. 
This is currently our strongest rack. Its currently the only one with welded reinforcements in the back so it wont flex.
The packout cases lock into the rack and are fully secure. We recommend the 48-22-8435 case which is 15.24 x 9.72 x 4.61.  The lower profile one requires removal of small feet and it may rattle if empty.
Options include full molle holes or molle holes in center with packouts on the ends.
For the AR15 holder, look at out tactical section. 
Comes with hardware (4 screws and spacers).
There is absolutely zero cutting or drilling!!! 
Can 100% go back to factory.
Install directions are as follows.
1. Open box. 
2. Find panel and hardware.
3. Remove 4 t20 screws holding grab handles (2 per side).
3. 2 people works best. Hold up panel, insert screw and washer through panel, then slide 2 nylon spacers over screw.
4. Screw new hardware into factory location.
DO NOT OVER TIGHTEN!!!!