OG 3Gen Toyota Tacoma Front Door Molle Panel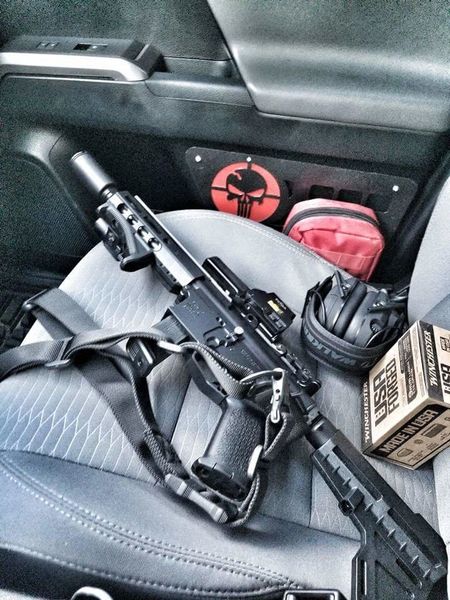 OG 3Gen Toyota Tacoma Front Door Molle Panel
Please contact us for current lead time. All of our products are made to order, and we appreciate your patience!
Our OG Front Door Molle Panel secure gear, weapons, and molle pouches to your door within easy reach. This panel is made out of steel to allow for magnetic applications. It comes with screws and spacers. We offer a plain model or custom piece with art work, insignia, logo, etc. such as The Punisher shown here. If you want customization not offered in this ad, please email us your art at TeamOGFab@gmail.com.
To install:
Place panel on the door and mark the holes with a sharpie. Drill 1/8" holes on marked area then mount panel with supplied screws and spacers. Do not over tighten.