OG Jeep Renegade Center Console Molle Panel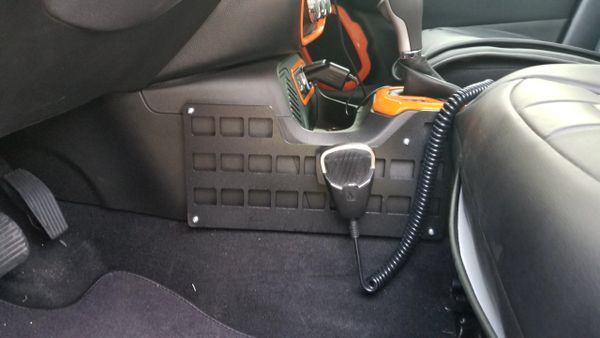 OG Jeep Renegade Center Console Molle Panel
All items made to order. Feel free to contact us for current lead times. Unfortunately, we cannot compete with Amazon Prime, but we do our best!
Our OG Center Console Molle Panel secures gear such as knives, CB mic, flashlights, pens, cell phones, guns, etc.
You will receive two OG Molle Panels-one for the driver side and one for the front passenger side of the center console.
I can also put custom logos on the top left side of the panel for an additional charge.

To install:
Drill panel with a 1/8" hole. The screw will tap itself into the plastic. Do not over tighten. Spacers will allow 1/2" spacing to allow molle bags to be mounted.