OG Jeep Renegade Molle Door Panel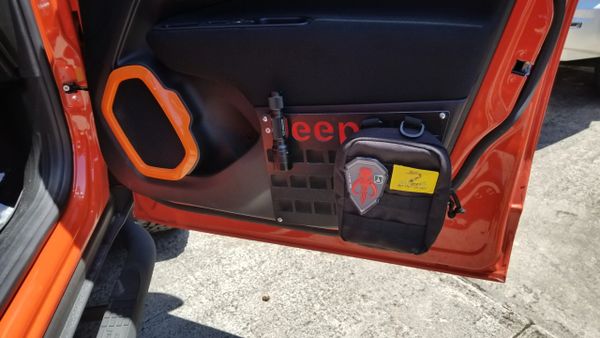 OG Jeep Renegade Molle Door Panel
Item made to order.  Comes in a set of 2.

The OG door molle board allows you to mount gear on the doors.   We have different options, we can do the renegade X logo, Jeep letters (shown) or we can do the jeep grill which is 2 headlights with 7 vents.
Send us a lic of your art work to see if we can make it then select csto.m after we comfirm
To install drill a 1/8" hole.  Screw the scews in, they will tap them selves in.  Use the supplied spacers to shim the panel.