Nissan Sentra B16 Street Fender Brace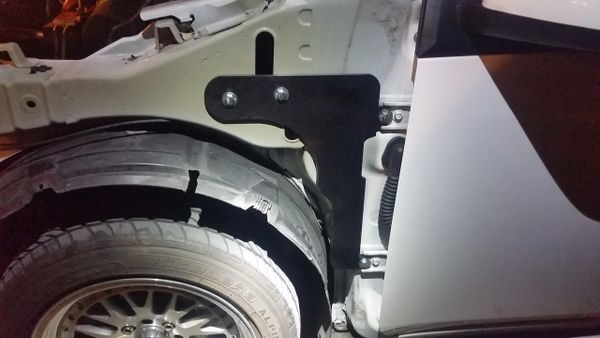 Nissan Sentra B16 Street Fender Brace
The street fender brace is designed for those wanting a significant improvement in their handling at an economical price.
The brace comes with all required hardware.  No drilling is required for installation.
These are all made in house. 

Performance improvements are as such:
Make the same turns with less steering input.

Provides reduced under-steer.

Provides a more even body roll when turning, reducing the nose from diving in to the turn.
Significantly allows you to perform tighter cornering and at higher speeds.
Much tighter U-Turns.
Reduced wheel deflection when hitting potholes.