3gen Tacoma OG Rear Sliding Glass Vent/ Security panel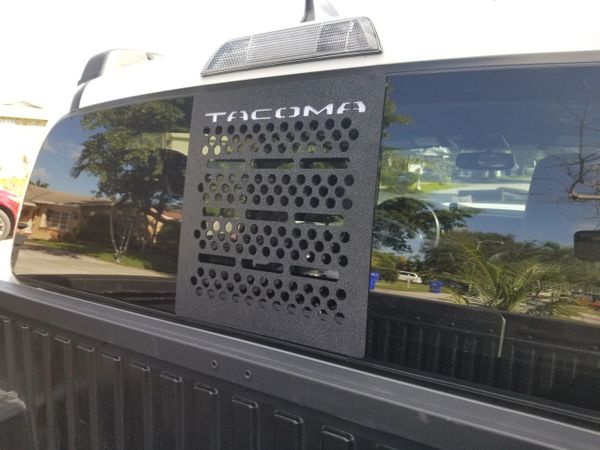 3gen Tacoma OG Rear Sliding Glass Vent/ Security panel
The OG Tacoma security panel adheres to the back glass via 3m tape (same used to secure OEM badges and moldings).  Your electric glass will open and close freely.  The panel is excellent for those who want a little added security in their vehicle or who want to keep it cool.  It is also excellent for those who have dogs in their vehicles. It helps secure them inside while driving (Please do not leave your pet inside alone on a hot day).  The panel provides good rear view visibility from the inside.

The panels that come with lettering will include a back plate.  The back plate is so you can paint it to what ever color you choose and place it behind the letters.
To install, clean the rear glass then remove the tape protector and secure on the glass.

 Amazon prime has spoiled us all!  All items are made to order and usually take 2 to 4 weeks to kick out the door.

The panel provides some added theft deterrent but it can be removed with some patience and plastic scrapers.