OG 4runner Tie Downs for OEM rack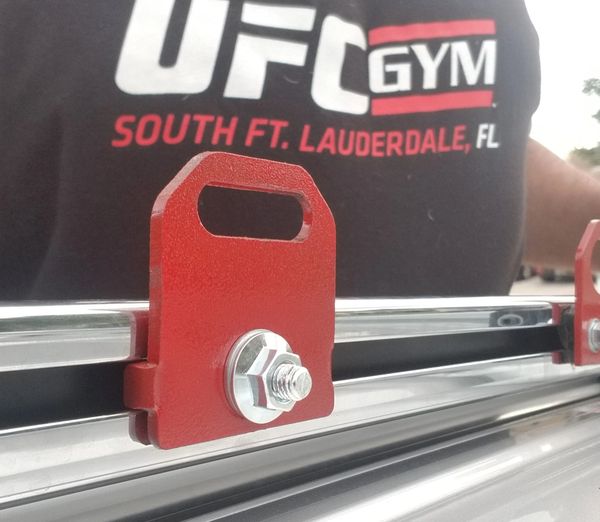 OG 4runner Tie Downs for OEM rack
These tie downs are for the 4th and 5th Gen 4Runner.

Many of us have cross bars that we use to carry our Kayaks , gear etc. None of these cross bars come with a dedicated fix point to secure your ratcheting straps. This allows you to have a dedicated hard point for securing your gear.

The items also work as a fence preventing some of your gear from sliding over the side. We recommend using 6 if you plan on using it as a fence. Order 5 and we will toss in an extra one for free.
You can install these with out having to take out the end caps on the OEM rack.

You will get a heavy duty 1/8" thick tie down and the required hardware.