OG Center console Molle 2gen Tundra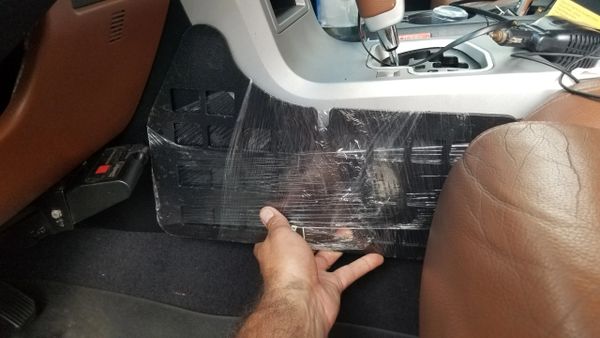 OG Center console Molle 2gen Tundra
All Items Made to Order, Amazon Prime has spoiled us all!
The OG center console shown is for the 2gen tundra with the shifter on the console, verify yours has the same shape. Better pix will be posted soon.  The pic with the knife is on a tacoma.
The item holds a cb mic, side arm, pens, celphones, knives, flashlights etc.  The item comes with spacers and screws. 
To install drill a 1/8" hole. Force the screws in, they will tap themselves in. Remove screws and then install spacers and panel. Do not overtighten or youll pull the threads on the plastic.   Will hold 5lbs easily .