OG Charger Trunk Molle Rack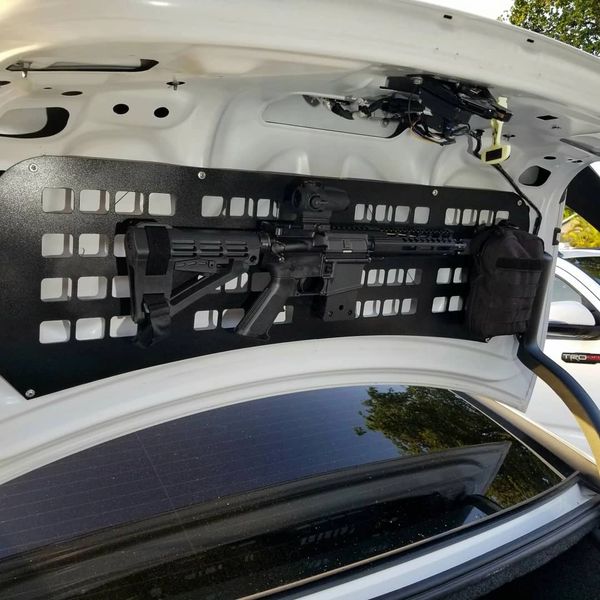 OG Charger Trunk Molle Rack
The molle rack is used to hold your molle pouches,  tools, gear, AR-15 etc.  If you want to mount an AR-15 or AR pistol (shown), you can purchase our MAGA-zine mount in our tactical section.
The panel is made out of steel which allows you to mount magnetic flashlights etc. 
The panel is secured via taping screws which screws into the reinforcements structure on the hood, it does not penetrate into the exterior of the hood.