OG Fab 2/3 Gen Tacoma headrest Molle Small version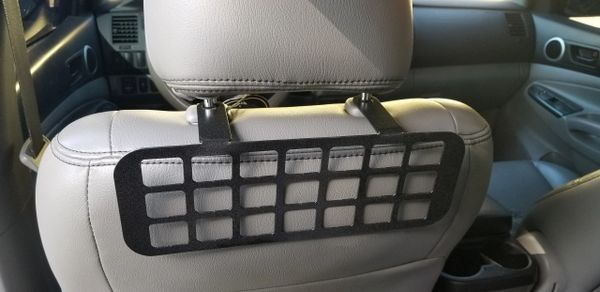 OG Fab 2/3 Gen Tacoma headrest Molle Small version
The price includes two standard size panels, you can order the larger ones if you go back to the tacoma section. 
The OG seat back molle is perfect for those items you need quick access to such as first aid items, wipies for the kids, tools etc.
Please select if you have a 2nd or 3rd gen Tacoma.
THE PANELS COME FLAT TO SAVE ON SHIPPING AND HANDLING. PLACE PANEL OVER THE EDGE OF A TABLE ETC AND USING YOUR PALM, PUSH DOWN AT THE MIDDLE OF THE LEGS.