OG 5th Gen Toyota 4Runner Trail Vents (Pair)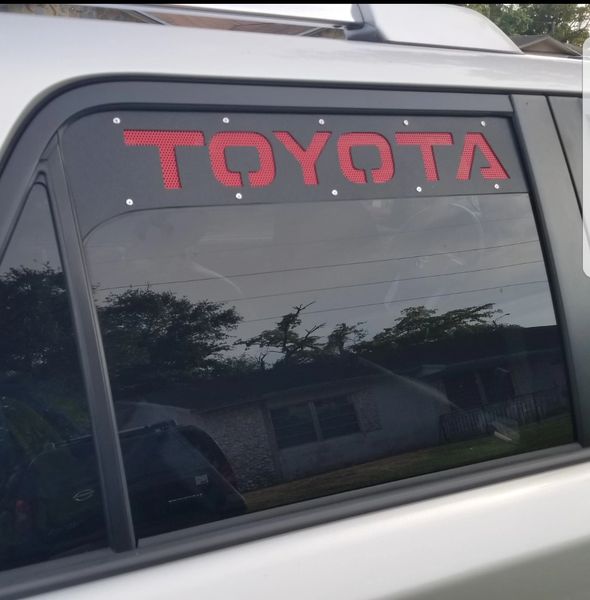 OG 5th Gen Toyota 4Runner Trail Vents (Pair)
ALL ITEMS MADE TO ORDER, WE AREN'T AMAZON PRIME. :)
The OG Fab Trail vent is perfect for keeping cool while keeping mosquitoes out. Its great for those who sleep in their vehicles. The vent kills that pulsing sound you get in the cabin when both windows are lowered. It kills that oven effect feeling you get when you open a hot car door. It helps remove musty smells from gym gear etc.

The vent occupies the void in the window track that's created when the window is lowered. You can not fully raise THE window with these in place. The glass sits up against the vent to keeping it secure. We recommend you purchase a door trim ($3 at pepboys) and apply to the vent so you get a tighter seal on the glass.

If you want a custom design feel free to contact us.
This includes 2 rear door vents.