OG 2gen Tundra Headrest Molle (Set of 2)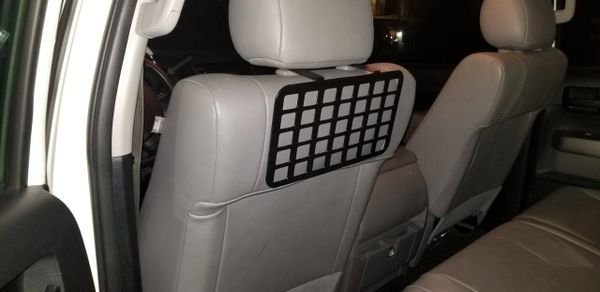 OG 2gen Tundra Headrest Molle (Set of 2)
The OG Headrest Molle is perfect for those items you use often which you dont want to be digging for in the bed area.  This is a perfect spot for carrying baby items such as wipies etc.  Perfect spot for first aid and tools etc.
The item comes flat to help on shipping and handling. You will need to bend the tabs by using the edge of a table or by using large pliers to bend them at a 90 degree. You will be getting 2 pieces.  The item is almost twice the size of the tacoma so you have enough area for at least 2 large bags.

Like all of our items, these are made to order.  Give us a bit to get them out to you, we are  a small part time shop.