OG 5th Gen Toyota 4Runner Lift Gate Molle Board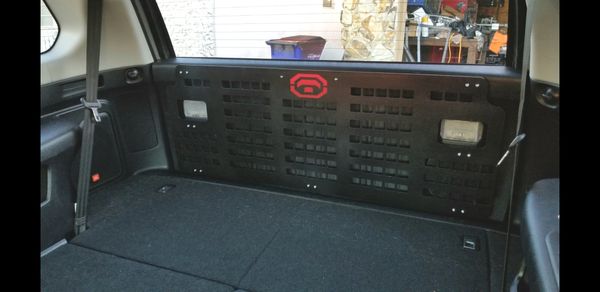 OG 5th Gen Toyota 4Runner Lift Gate Molle Board
Please allow time for the item to be made. Everything is made to order.
The OG liftgate molle board allows you to mount gear on the back panel. It also helps protect the door from cargo smashing up against the plastic. This was done on a 2012 5th gen. Check your lights to verify that they fall at the same location in the pic.
We can do different themes on the panel. Contact us for more info.

Install:

Use a 1/8" drill bit to make the holes. Force the screws in, they will tap themselves in. Remove screw and install supplied spacers.