OG Nissan Frontier overhead molle rack for 05-2020 access cab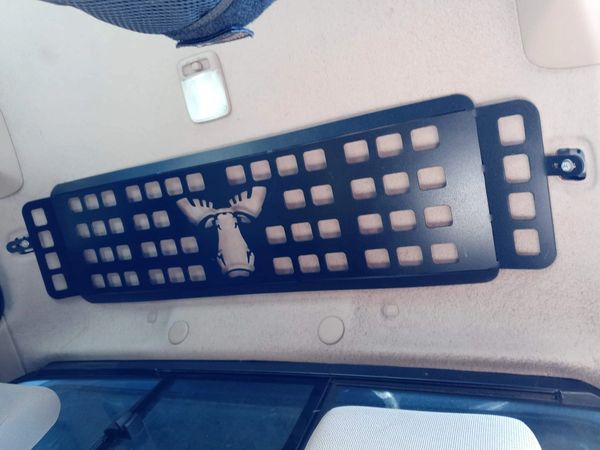 OG Nissan Frontier overhead molle rack for 05-2020 access cab
I'M NOT AMAZON PRIME, ALL ITEMS MADE TO ORDER. FOR THE CREW CAB (2 DOOR WITH THE SUICIDE DOORS IN THE BACK)
CUSTOM ART AVAILABLE.

The Overhead molle rack holds rifles, fishing poles, molle bags etc.  Its made from steel and it bolts on to your garment hook hard points. 
You'll need to remove your garment hooks and reuse the bolts to mount the rack.
Shown is a custom one.  If you want a custom one please email me prior to ordering with your art to see if i can do it for you.
teamogfab@gmail.com
The panel has cut tabs, these are bend points.  Bend the front and rear long tabs at 45degree upward, this will stiffen the panel so it can hold weight.