OG Overhead Molle Panel 2gen Tacoma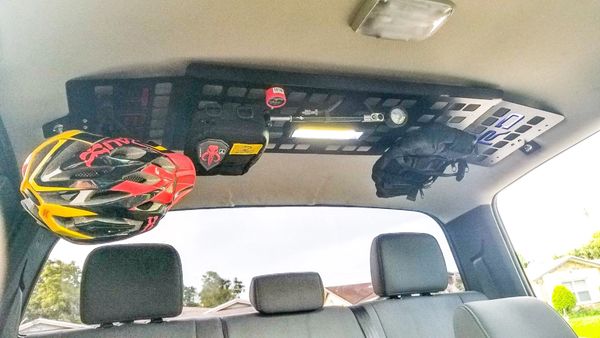 OG Overhead Molle Panel 2gen Tacoma
All items made to order.
This is for the 2gen crew cab 4door Tacoma. The unit allows you to mount magnetic items such as flash lights, tire pressure gauges, knives etc. You are also able to mount molle pouches or rifles etc. The item is very ridged. The unit comes standard with bedliner paint. You can use construction paper to make your custom/TRD etc art work pop out. Just tape paper behind the letters.

We can add a TRD logo, Punisher, Spartan or plain on one end, we can also do a custom design for a few dollars more just contact us and let us know to see if we can do it. You can place a paper etc behind the logo to accent the color.