OG Overhead Molle Panel 2gen/3gen Tundra Dual Cab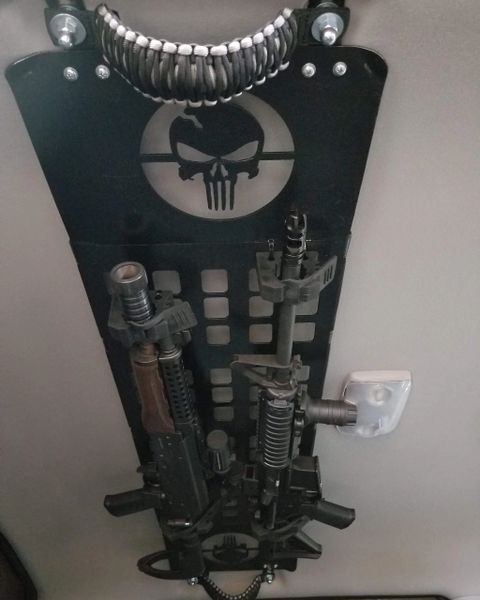 OG Overhead Molle Panel 2gen/3gen Tundra Dual Cab
Instructions below.

All Items Made To Order, we can do custom art work also, email us prior to ordering. 
This fits only the 2gen and 3gen Dual cab tundra which come with garment hooks vs overhead handles (pictures is a crew max).

The OG Ceiling Molle board was designed to make space of the ceiling.  The board can hold standard MOLLE bags, magnetic  flashlights, knives, tape measures and other tools.   You can also mount your fishing poles or rifles. 

To install take the panel and bend the long fwd and rear tabs 45 degrees, this makes the panel rigid.  Install the 4 tabs then bend the end wings and the tabs  as needed.  Remove the garment hook by prying off the caps with a screw driver or by grabbing it with pliers. Use the special bolts to secure it.