OG Rav4 Center Console Molle panel19/20/+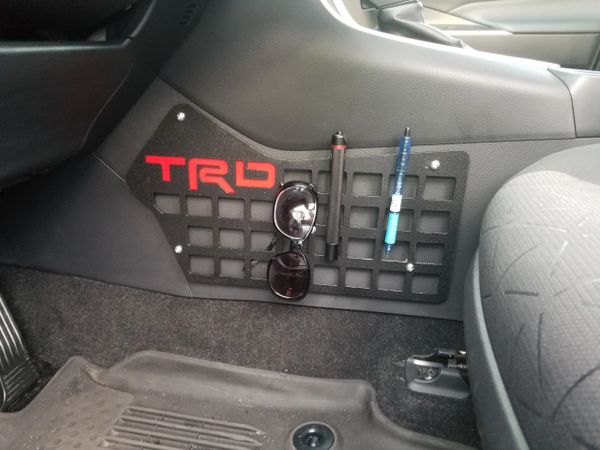 OG Rav4 Center Console Molle panel19/20/+
The center console allows you to mount molle bags, flashlights, pens, celphones. tire gauges, pens etc.  Its made out of steel so you can also mount magnetic items. 
The standard panel has holes where the art is.  The panel is available in plain, with Rav4  trd or custom.  For a custom panel, please email me first with what you want .  ONce we agree on the art, when i get to your order i will search for your email with your instructions.
email teamogfab@gmail.com
INSTALL:

To install, place panel against the console, tape it is prefered, then with a sharpie transfer the holes.  Drill with a 1/8" bit.  Force a screw into all of the holes.  Once the threads are done, install the panel with the existing spacers.