OG Tundra GoBoard for underseat basket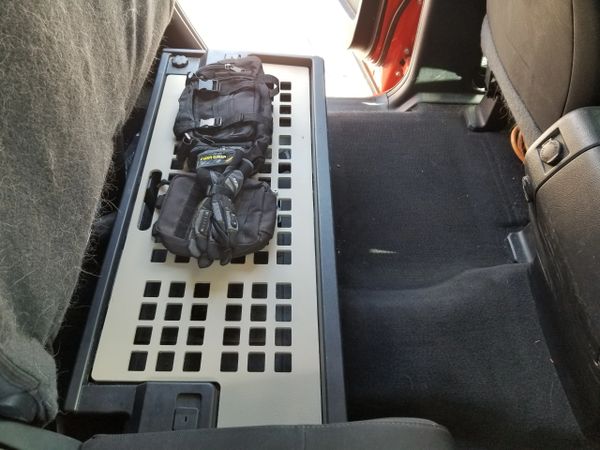 OG Tundra GoBoard for underseat basket
GoBoard in action:
The GoBoard was designed so you could take your essential gear from your vehicle to you home/site. Most of our items are steel but we wanted a material that was lighter and that would not rust and that did not require any painting so there's no paint to chip. We decided on using 1/4" ABS.  It wont rust, rot and its easy to drill into if you need to install certain mounts like our MAGA-zine mount for the AR15.
The panel will come in a textured black which takes paint well.

This panel is made on our router which takes 4 x the amount of time vs making it out of steel.  We are a one person, 3 dog weekend business,
please provide us some time to get your item out.
Thanks