OG Wrangler JK Tailgate Milwaukee Packout rack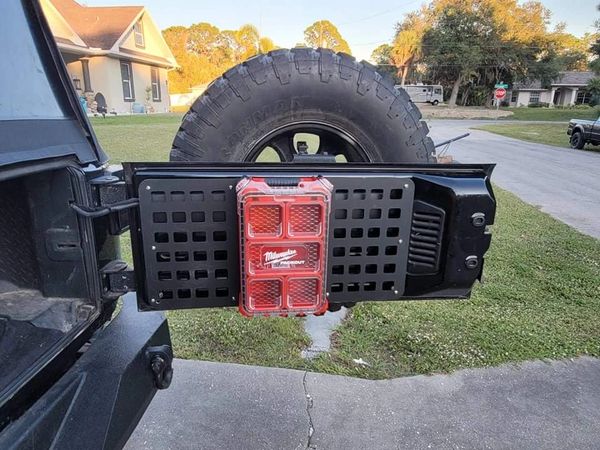 OG Wrangler JK Tailgate Milwaukee Packout rack
All items made to order, we are a part time business.  
The OG wrangler tailgate packout is able to hold molle bags or a Milwaukee packout.  
To best way to install the rack is from the inside with the tailgate closed.  Mount the packout on the rack first then size it up against the door.  With a sharpie transfer the holes in the panel to the door.  With a small bit drill into the tailgate.  Use one of the taping screws to enlarge the rest of the pilot holes you made.  Once all the holes are done, install the rack with the provided spacers.